5 tags
GeoGuessr - Let's explore the world! →
GeoGuessr is a geography game which takes you on a journey around the world and challenges your ability to recognize your surroundings. Wow. Play this immediately. I just had an experience where I was on some gorgeous seaside road, and I finally found a small village. I was stumped (no language anywhere) until finally I found a car, and that car had a steering wheel on the right side. So I must...
4 tags
Borderlands 2 Impressions
AAAAAH HOLY SHIT THIS IS JUST LIKE BORDERLANDS 1 BUT EVERYTHING IS BETTER More gun variety Funnier writing Quick warping is unlocked earlier so you're not running every-goddamned-where as much It's incredibly easy to find your friends and play with them I'm playing as a robot ninja They used the word "bonerfart"
4 tags
3 tags
5 tags
2 tags
Things that Quantum Conundrum has in common with...
You begin in an empty building with a disembodied voice giving you instructions and making jokes, all the while kind of showing you contempt. Early puzzles introduce the main mechanic of the game by having a third party operate it on a timer. Then, after a couple puzzles, you finally get to control the mechanic yourself. You're putting cubes on floor switches to open doors, and pushing...
7 tags
Past vs. present tense and old video games
I just noticed that in that last post, I described GTA Vice City in the past tense, and Saints Row 3 and GTA IV in the present tense. That wasn't a conscious decision at first; I wrote them, then went back and noticed the difference, then kept them the way they were because that's still what made the most sense. I think this has a lot to do with whether I expect people to be playing...
7 tags
Bank Heists!
Just wrapped up a Grand Theft Auto IV mission in which I robbed a bank with a few other people. I feel like I've robbed banks in a few games. It's weird that I have bank heist expectations now, but I guess that'll happen with experience. Grand Theft Auto: Vice City had a bank heist. Tommy Vercetti was the most power-hungry of all GTA protagonists, and you spend a few missions...
3 tags
Also
I'm finally playing through Grand Theft Auto IV. I got a few hours in on the Xbox, then quit after some difficult mission kept killing me and I had to repeat the same bullshit every time. But I've gotten over that. The PC version's very pretty, and I've made my own radio station by dropping some mp3s into a folder. I can record little video clips very easily. I'm...
5 tags
Whenever a game has one of those "shoot the guy...
It's basically saying "Don't fuck up this one shot, dummy, or you'll have to start all over." Grand Theft Auto IV just gave me a moment like that. I was rescuing Niko's cousin Roman from a warehouse full of dudes when it all came down to one shot that'd determine whether I'd finish the mission or angrily repeat the last 20 minutes of the game. I...
1 tag
1 tag
3 tags
5 tags
3 tags
3 tags
Welcome to Skyrim. Here's a dude getting his head...
Skyrim begins with you riding into town as a prisoner sentenced to death. The other prisoners riding in that wagon make small talk, then you all get out, and you create your character during prisoner roll call. Sounds boring, right? BUT THEN A DUDE'S HEAD GETS CHOPPED OFF. WELCOME TO SKYRIM, MOTHERFUCKER. It's a cheap narrative trick, but holy crap does that raise the stakes. Yeah,...
Anonymous asked: how did you get thonnir to stop fighting you ??? i can't get him to stop. -__________-
3 tags
3 tags
3 tags
Thonnir, the worst companion in Skyrim
This is Thonnir. Thonnir is the worst. I was forced to drag him along with me after he decided that the two of us were going to kill a master vampire. Thonnir wanted to kill that master vampire because he helped turn most of Thonnir's village into vampires. Thonnir's dumb wife got bitten by a vampire then burned down a house and killed another dude's wife and kid. Then his...
3 tags
4 tags
4 tags
On the naming of individual thugs
I've joined the Thieves Guild in Skyrim. Before I became a full member, a representative told me, "Come see me to get your initiation test. We're down that dark alley everyone's always talking about. Good luck finding us." Which is a really shitty thing for your future boss to say. That's like the manager at some potential new job saying, "You sound like a...
4 tags
2 tags
Collateral Dragonage?
Last night in Skyrim, I'd just gotten done selling some junk to the shopkeeper in Riverwood when a frost dragon attacked. I love the random dragon attacks; I think they promote a general sense of uneasiness in the world while giving you an exciting chance to take home some sweet loot. An otherwise boring day in Skyrim becomes an unscripted, thrilling event Anyway, this frost dragon swopped...
5 tags
3 tags
3 tags
Anise, the lonely old woman in the woods
Very early into Skyrim, I found a cabin in the woods. A sweet old woman named Anise greeted me outside the cabin and said how nice it was to have visitors. Also, she was sweeping, which seems like a weird thing to do when your front yard is a forest, but whatever. Sweep the forest, lady. Sure. So, I went inside her house to see what her deal was. She had some food in barrels, and some clothes in...
3 tags
I finally created my Skyrim character
After much deliberation I finally created my character in Skyrim. He's a Breton, which basically means he's a magical human. I found a pretty good pre-made face with a roguish smirk to it, so I went with that. For some reason it was important to convey that my character has a sense of humor even though this game is about killing dragons and not telling hilarious jokes to people. I...
2 tags
How I spent my first 45 minutes in Skyrim
First 5 minutes: Watched the intro scene 0:06 Reached the character creation screen 0:07-0:16 Read about each character race in-game 0:17-1:31 Minimized the game to read about character races online 0:32-0:36 Customized a dude 0:37-0:41 Erased the dude, created a lady 0:42-0:44 Sat at the "Name your character" screen, couldn't think of a name 0:45 Quit game and went to...
2 tags
Swearing to Christmas music
Last night I was playing Beat Hazard in an attempt to unlock achievements for playing Survival Mode and listening to Christmas radio stations. I picked a Christmas Rock station and started my game. Now, as I've mentioned before, Beat Hazard is visually noisy. Your own bullets are multicolored and shiny, enemies are numerous, and enemy bullets don't get the visual priority they...
4 tags
5 tags
4 tags
3 tags
3 tags
2 tags
TODAY ONLY: Just Cause 2 (PC) is $2.50 on... →
This is a steal. I've written about Just Cause 2 before, and it's one of my favorite action games of all time. It's just a big open world where you can zip around and blow things up. Once I figured out how to get around, the game just sort of clicks for me, and it became one of the funnest games I've ever played. If you have a gaming-capable PC, jump on it.
3 tags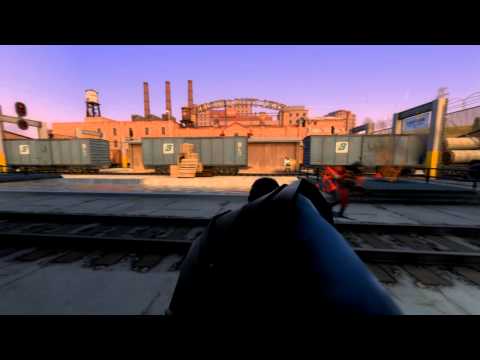 8 tags
3 tags
2 tags
2 tags
5 tags
5 tags
3 tags
More Saints Row: The Third Impressions
I'm now 31% through Saints Row: The Third. I got to put a few hours into the game last night, and I'm still loving it. Here are some more impressions: I'm still greedy about upgrades. Every time I have money, I look at all my options and choose carefully. The fact that I'm getting a sum of money every in-game hour helps take the pressure off choosing, though, because I...
3 tags
Saints Row: The Third Impressions
I downloaded Saints Row: The Third on Steam last night. I'm about 90 minutes in. Here are my impressions: The opening mission was clever. It was a bank heist, but it functioned as a tutorial. There were a few "whoa" moments, like when you're hanging onto a bank vault suspended in the air by a helicopter, and the vault crashes into the side of a building and it caves. It...
1 tag
4 tags
4 tags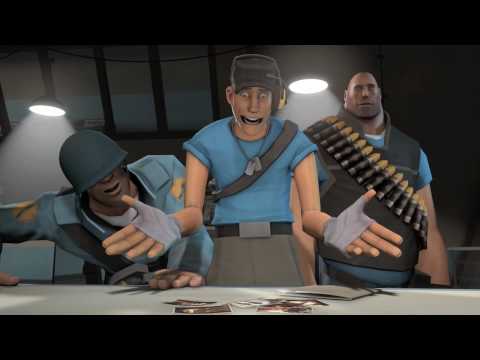 3 tags